Commercial Cleaning in Green Hills, TN
At Anago Cleaning Systems of Nashville, our team of experienced cleaning professionals offers commercial cleaning services to businesses of all types in Green Hills, TN. Maintaining a clean and organized workplace is vital for businesses in Nashville to thrive; a clean environment not only boosts employee morale but also leaves a lasting impression on clients and visitors. However, achieving impeccable cleanliness requires expertise, time, and dedication. This is where professional commercial cleaning services from Anago of Nashville come into play.
The Importance of Utilizing Professional Cleaning Services
Keeping business premises clean and well-maintained is essential for several reasons in Green Hills, Tennessee. Firstly, it promotes a healthy and hygienic workspace, aiding in reducing the spread of illnesses and minimizing sick days among employees. Secondly, a clean and organized office or other business can help enhance productivity and create a more conducive environment for employees to focus on their tasks. Additionally, when clients or visitors step into a pristine business of any kind, it reflects positively on the company's overall professionalism and attention to detail, fostering a sense of trust and credibility.
Anago Cleaning Systems' Comprehensive Cleaning Services
Anago Cleaning Systems of Nashville takes pride in offering a diverse range of commercial cleaning services to suit the unique needs of nearly every kind of business in Green Hills, TN. Some of our key offerings include:
Regular Janitorial Services
Our professional team provides routine cleaning services that encompass dusting, vacuuming, trash removal, and restroom maintenance. We can help ensure that your business stays as immaculate as possible day in and day out.
From carpet cleaning and hardwood floor care to tile and grout cleaning, the expert cleaners from Anago of Nashville are well-equipped to restore the luster and cleanliness of commercial flooring of virtually all types.
At Anago Cleaning Systems of Nashville, our team has the expertise and tools to handle window cleaning efficiently, leaving your windows sparkling and enhancing the overall aesthetic appeal of your commercial space or building in Green Hills, TN.
Committed to sustainability, we offer eco-friendly cleaning options that use non-toxic products, minimizing the impact on the environment while creating a healthier workplace.
Disinfection Services: Prioritizing Health and Safety
The importance of disinfection services cannot be overstated. Anago Cleaning Systems of Nashville understands the significance of maintaining a germ-free workspace to help protect employees, customers, and clients alike. Our electrostatic disinfection services, as well as our high-touch point cleaning, help eliminate harmful pathogens, including viruses and bacteria. This helps create the cleanest possible conditions for your business in Green Hills.
Why Hire the Professional Commercial Cleaning Team from Anago of Nashville?
Entrusting your commercial cleaning needs in Green Hills, TN to a professional team like Anago Cleaning Systems of Nashville comes with numerous benefits. Our cleaning professionals are highly trained and experienced in handling various cleaning tasks, ensuring superior results for your Green Hills business. Outsourcing these cleaning tasks to our experts allows your employees to focus on their core responsibilities, ultimately helping to improve productivity. Plus, it can be more cost-effective than hiring an in-house cleaning team.
At Anago of Nashville, we also understand that every business has unique requirements, so our team is able to tailor our many commercial cleaning services to meet your specific needs, creating a personalized cleaning plan for your company. Schedule a consultation today to learn more!
Among the myriad of commercial cleaning services in Nashville, Anago stands out for several reasons. Anago Cleaning Systems has built a reputation as a reliable and reputable cleaning company with a track record of consistently satisfying our clients. Their customer-centric approach ensures that they prioritize your satisfaction and actively seek feedback to improve their services continuously. Check out our stellar reviews to learn more about how we work for our clients in Green Hills, Nashville, and other Tennessee communities!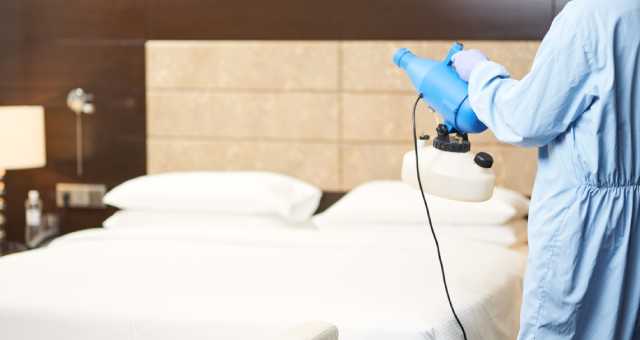 Learn More About Commercial Cleaning for Your Green Hills Businesses by Contacting Us Today!
Choosing a professional commercial cleaning service like Anago Cleaning Systems of Nashville is a strategic investment in the success and well-being of your business in Green Hills, TN. Our extensive range of services, including specialized disinfection options, combined with our commitment to excellence, makes us an ideal partner in maintaining a cleaner, safer, and healthier workplace.
Contact us today to schedule a consultation to learn more!
Anago of Nashville offers ours cleaning services in several areas around the Nashville area. These cities include but are not limited to the following: