ONE-TIME PROJECTS AND FLOOR CLEANING SERVICES
COMMERCIAL CLEANING AND FLOOR CARE
Anago of Nashville offers one-time detail cleans to make your building and floors look new again. From hard surface floor care to commercial carpet cleaning, our team is here to bring your space back to life. We're able to overhaul your space in a one-time clean as a single experience or continue with regular floor cleaning services as long as you'd like. Everything is customizable to meet your business's commercial cleaning needs.
ONE-TIME CLEANING PROJECTS
You may be seeking commercial cleaning services for a number of reasons. Perhaps you are expanding, relocating, just opening, or simply need a detail clean. Our one-time commercial cleaning services provide the pick-me-up your space needs, including:
Post Construction Cleanup
Event Cleanup
Open House Prep Cleans
Spring Cleaning
Floor Care
Corporate Visits
Pre-Conference Cleaning
Window Cleaning
Floor Cleaning Services
Carpet Cleaning
Day Porter Services
POST-CONSTRUCTION CLEANUP
Anago of Nashville can take care of the mess after a construction project, remodel or renovation. We utilize a detailed punch list to ensure your cleaning overhaul gets the job done right. Even after the most intense project, your space will sparkle once Anago of Nashville visits. Whether your project is complete, or you need a cleanup midway through, Anago of Nashville offers:
Post & Mid-Construction Cleanup
Trash Removal
Scrub & Wax Tile Flooring
Window Cleaning & Removal of Stickers
Dust Removal
Sanitize Restrooms
High Vent Dusting
& MORE
Don't underestimate the power of a clean facility. From the smallest detail to the largest expanse of your space, every element matters. Our hard floor care services ensure consumers (and employees) are pleased the second they step foot through your door. Anago Hard Floor Care options include:
Our professional floor maintenance technicians are used to working with finish solids contents of 18% to as high as 30% depending on the use your floors receive or the type of facility you have. You can also choose from a low sheen finish to a wet look.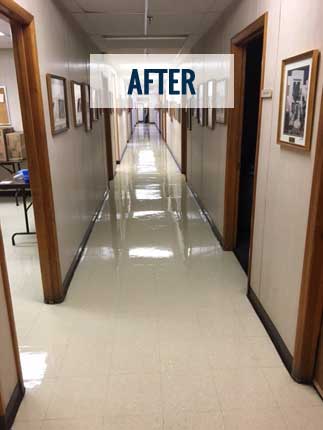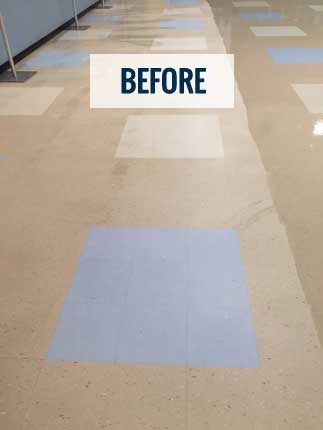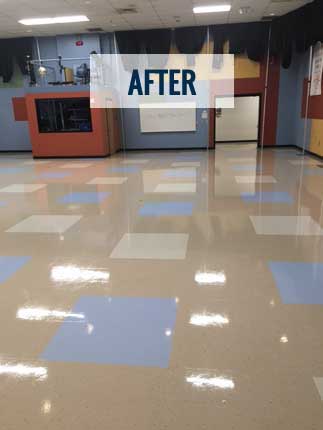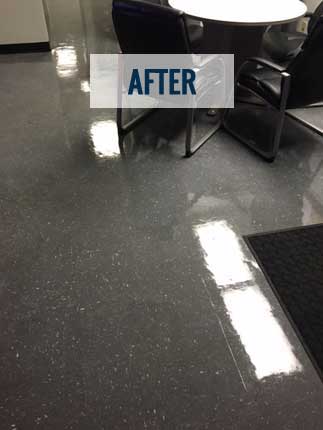 Carpets are often neglected when it comes to the deep clean they need. Carpets collect dust and dirt that appears invisible to the naked eye, but can still be the cause of allergens and unpleasant odors. Regular carpet cleans with Anago utilize the dry bonnet method to restore carpets to a clean, attractive state. These scheduled cleanings help extend the life of your carpets, while keeping your facility looking new and well cared for.
Schools, office buildings, banks and other high traffic facilities often have carpeted areas that could use some attention. It's remarkable how much of a difference a deep clean can make. Bring your worn out carpets back to life!