Corporate Cleaning Services in Nashville, TN
Dedicated and comprehensive corporate cleaning services are available in Nashville, TN from the professionals at Anago Cleaning Systems of Nashville. With our team, you can receive the thorough janitorial services your corporate office or business needs. Best of all, with our flexibility, you can schedule our corporate cleaning services as often as you prefer! Find out more about all the cleaning and janitorial services we have available today!
Why Choose Anago Cleaning Systems of Nashville?
When it comes to professional cleaning services, the team from Anago Cleaning Systems of Nashville is the premier corporate cleaning company serving Nashville, Tennessee. We are an insured and bonded commercial cleaning business on a mission to deliver the highest quality customer service and janitorial services. We do this by working with each of our clients closely, addressing their unique cleaning needs – whether it is for a one-time project or routine cleaning services. In doing so, our team of enthusiastic professionals can help ensure we meet and hopefully exceed your expectations, giving you the cleaner corporate spaces you desire.
Our Corporate Cleaning Services in Nashville, TN
For corporate offices and businesses in Nashville, TN, the team from Anago of Nashville offers numerous routine and one-time cleaning services. A few of our many cleaning services include:
Floorcare
Waste disposal & removal
High-touch point cleaning & disinfecting
Comprehensive detail cleaning
And more!
Our team is experienced and equipped to provide several types of cleaning services for corporate businesses – from floors to ceilings and more. We can address nearly all areas of a business, allowing us to provide comprehensive janitorial services for your corporate property.

One of the most crucial services we provide to our clients in Nashville, TN is our disinfection services. At Anago Cleaning Systems of Nashville, we utilize eco-friendly electrostatic disinfection technology to safely kill 99.9% of microbes like bacteria, viruses, and more. Best of all, our electrostatic spray continues to kill microbes on surfaces for 24 - 48 hours after the initial application, helping to keep your corporate businesses cleaner and safer from potentially dangerous microbes. 
Corporate Window Cleaning
At Anago of Nashville, we also offer our popular window cleaning services to corporate businesses and offices in Nashville, TN. With cleaner windows, your corporate property can have greater curb appeal. It can also allow more light to come into your spaces, making them naturally brighter and more inviting. So consider scheduling this service and more with our team today!
Comprehensive Corporate Office & Business Cleaning Services
Corporate businesses and offices typically have several spaces and areas that need frequent cleaning. At Anago Cleaning Systems of Nashville, our team is capable of providing numerous types of cleaning and janitorial services to nearly all types of spaces that a corporate property may have, including the following areas:
Lobbies
Office spaces
Cubicles
Meeting/conference rooms
Restrooms
Kitchen & break rooms
Elevators & stairwells
And more!
Corporate businesses in Nashville, TN can range in size. However, many of them have various spaces that often have different cleaning needs and requirements. At Anago of Nashville, our team understands how frequently spaces like restrooms, lobbies, cubicles, and stairwells need to be cleaned and what products work best for each setting and situation. As such, our team is prepared to address the cleaning needs of each of these spaces and more, helping to ensure that you have a fully cleaned corporate property in Nashville.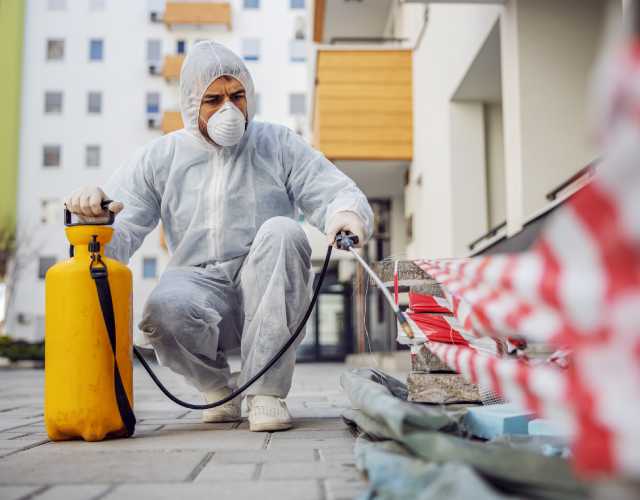 Contact Us Today for a Quote for Your Corporation!
At Anago Cleaning Systems of Nashville, we offer top-quality corporate cleaning services for businesses and offices in Nashville, TN. As a leading business cleaning company in Nashville, our team has the experience and equipment necessary to provide comprehensive cleaning services routinely or for one-time projects. This includes disinfecting high-touch point surfaces, cleaning windows, removing waste, and more!
Contact us today to learn more about our corporate cleaning services and get a customized quote for your property in Nashville, TN!