Concrete Floor Cleaning Service In Nashville, TN
If you are looking for a professional concrete floor cleaning service in Nashville, let Anago's Cleaning Systems breathe fresh life into all your concrete flooring.
With daily use commercial floors can lose their luster over time, and restoring their appeal requires the assistance of a professional cleaning service. We can completely transform your space in a single visit or provide ongoing floor cleaning services for as long as you desire. Everything is customizable to match the commercial cleaning needs of your business.
For the last two decades we have earned an enviable reputation as one of the leading cleaning and janitorial services companies in the industry. When you contract Anago Cleaning Systems, you are dealing with a company that's insured and bonded. Our 98.5 percent client retention rate demonstrates our dedication to customer satisfaction.
Like any other surfaces, concrete floors need cleaning and maintenance from time to time. When you hire us, you're leveraging our expertise and decades of cumulative professional experience. Our equipment, processes, and training ensure that you receive the best cleaning service possible.
Anago's concrete floor deep cleaning procedure safely and thoroughly eliminates even the most stubborn dirt and grime. With our service, your concrete flooring will be revitalized.
Why Anago Cleaning Systems?
Anago of Nashville is committed to offering the highest quality cleaning. Our commercial cleaners provide a customized cleaning strategy based on your unique requirements. 
Customer satisfaction is at the core of what we do, and we are very motivated to provide you with exactly what you need, and more. Here are the areas that we target with our professional cleaning services fully customizable to target the areas you need and want for your business: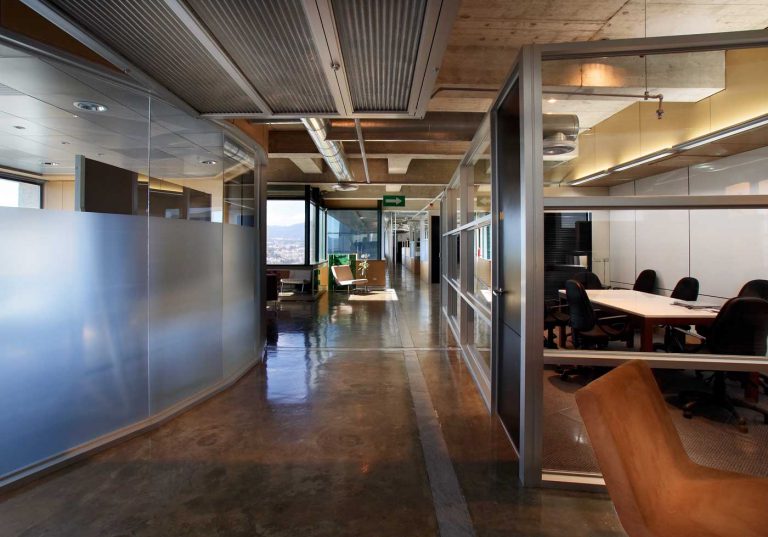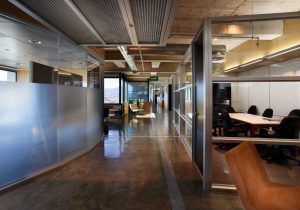 Lunch Rooms & Break Rooms
Restrooms & Locker Rooms for Employees
Offices
Conferences Rooms
Meeting Rooms & Common Areas
Large Warehouses
High Traffic Areas
Day Porter Services
High Vents
Professional Concrete Floor Cleaning at its Best
For decades, business and residential customers have relied on Anago Cleaning Systems to provide high-quality concrete floor cleaning at an attractive price. We've honed our innovative cleaning technology, and processes to ensure that we consistently offer excellent results.

At Anago Cleaning Systems, we begin by making an assessment of your particular floor. That's because different types of floors require a distinct level of maintenance. Regardless, we make sure your floor receives the care it needs to restore its luster. 
It's an established fact that concrete becomes grimy over time and cleaning it yourself can be challenging. However, you'll be surprised at how much cleaner your concrete floors can appear following a professional scrub and seal. At Anago Cleaning Systems, we have established ourselves as industry leaders when it comes to cleaning, scrubbing, and sealing your concrete flooring, beautifying its overall luster.
Professional cleaning, such as that provided by us at Anago Cleaning Systems' impressively revitalizes concrete floors. Along with the safest industrial cleaning products, we use the most advanced concrete floor cleaning equipment. Our cleaning solutions and methods will quickly eliminate the following:
Debris residue from construction or remodeling

Resurfacing the concrete

Polishing
Our Process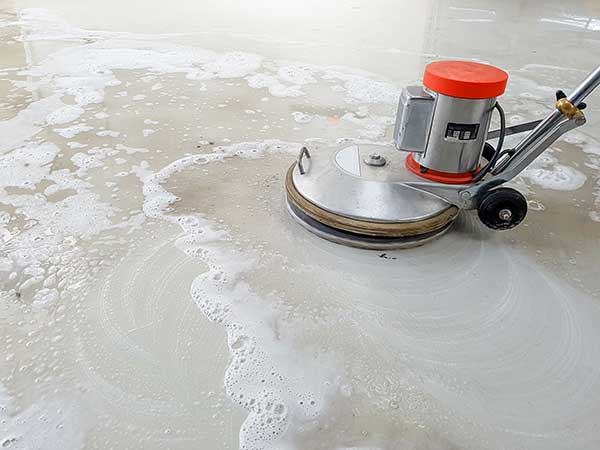 Whether you have a warehouse, building site, or industrial yard, Anago of Nashville can help with your commercial floor cleaning needs. Since we understand that your business needs to function with minimal interruptions, we schedule the cleaning at times that are least likely to cause any disruption to your daily business dealings. We also work to keep high traffic areas free of debris.
To begin, we clean the floors of dirt, dust, and debris. Afterwards, we use a power scrubber to thoroughly dislodge dirt, grime, and other contaminants from the floor. This is followed by a hard surface steam cleaning session using up to 1000 psi of pressure to remove any leftover ground-in dirt, grime, or other contaminants. If the floors are stained/polished concrete, we polish them with a floor polisher. Finally, we apply two to three coats of professional floor sealer to ensure clarity, durability, and performance for years to come.
Request a Quote
Are you ready to start? Contact us today to initiate the process of beautifying your commercial concrete floors.
It all starts with a conversation
Let's talk about what Anago can do for your business. We're happy to answer any questions you may have and help guide you through the process of partnering with our professional service.