Commercial Cleaning for Manufacturing Facilities in Nashville, TN
Custom commercial cleaning services are available for manufacturing facilities of all types and sizes in Nashville, TN from the professionals at Anago Cleaning Systems of Nashville. Our team will work with you to create a personalized cleaning plan, allowing you to choose from our many janitor services and how often you would like us to conduct them. As an experienced, insured, and bonded cleaning company, we understand the importance of safety, and we want to help make your manufacturing facility cleaner and safer for you and your employees.
Manufacturing & The Need for Clean Spaces
Manufacturing facilities in Nashville, TN are the backbone of communities across the country. They provide people with the various goods they need and desire. Because of this, it is necessary for these facilities to be as safe and clean as possible – in order to avoid any potential issues that could lead to delays or shutdowns. One of the best ways to help keep any manufacturing facility safer is by keeping it cleaner. Fortunately, at Anago of Nashville, we offer our professional commercial cleaning services for manufacturing facilities in Nashville, TN that can aid in providing your facility with cleaner, healthier, and safer spaces for production.
Our Commercial Cleaning Services for Manufacturing Facilities in Nashville, TN
At Anago Cleaning Systems of Nashville, we offer numerous commercial cleaning and janitor services to manufacturing facilities in and around Nashville, TN, including the following:
Removing dust, dirt, and debris from surfaces
Floorcare (vacuuming, mopping, buffing, polishing, etc.)
Disinfecting
Detail cleaning
Trash removal
Waste disposal
And more!
With these cleaning services and more, our team can clean nearly all areas of your manufacturing facility, including the production floor, break rooms, offices, bathrooms, and other areas.
Disinfection Services From Anago of Nashville 
Many areas in a manufacturing facility can benefit from standard cleanings, yet there are others that typically require much more powerful disinfecting. Thankfully, at Anago of Nashville, we offer eco-friendly electrostatic disinfection. This remarkable cleaning method removes up to 99.9% of bacteria and other microbes from surfaces and helps keep them from returning for 24 - 48 hours after application. This makes our electrostatic disinfecting ideal for high-traffic spaces as well as frequently touched surfaces such as phones, door knobs, and more.
The Advantages of Employing Our Janitor Service for Manufacturing Facilities
Employing our professional commercial cleaning services for your manufacturing facility can provide you and your business with several advantages. As expected, our services will help you attain and maintain a clean facility – when scheduled routinely. This not only helps make your overall production cleaner but safer as well since your spaces are less likely to be contaminated with dirt, dust, debris, and potentially dangerous microbes like viruses and bacteria. It also helps to ensure a healthier working environment for your employees. This not only aids in increasing productivity, but it also helps prevent sick days – since there are fewer germs in and around your facility.
Overall, by utilizing our many detailed commercial cleaning services, you can have a cleaner, safer, and healthier manufacturing facility and focus on making it as productive and successful as possible.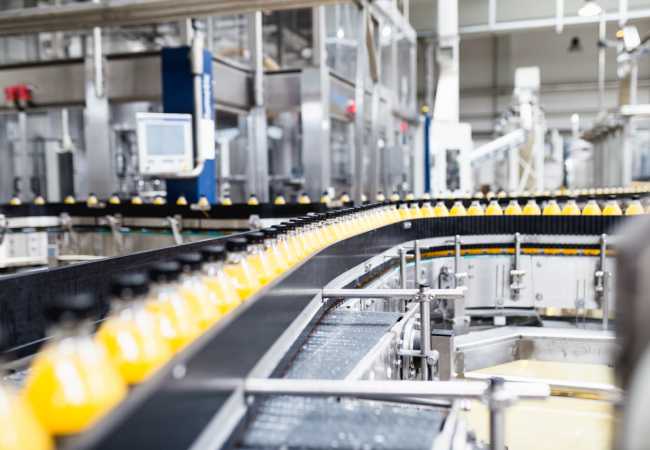 Why Choose Anago Cleaning Systems of Nashville for Commercial Cleaning?
At Anago Cleaning Systems of Nashville, we are the go-to cleaning company for businesses of all kinds in Nashville, Tennessee, including manufacturing facilities. We work with you to find a cleaning plan that fits your needs, schedule, and budget. In doing so, we ensure that your business receives the high-quality cleaning services it needs, so you can continue to focus on your success. Schedule a commercial cleaning consultation today to learn more about our services and how our team can help you!
Contact Us Today to Create Your Custom Cleaning Plan!
For cleaner, safer, and healthier work environments, trust us at Anago Cleaning Systems of Nashville and our professional commercial cleaning for manufacturing facilities in Nashville, TN. So contact us today to learn more and get a quote for your facility!