Commercial Warehouse Cleaning in Nashville, TN
Professional commercial warehouse cleaning is available in Nashville, TN from the expert team at Anago Cleaning Systems of Nashville. In today's competitive business landscape, maintaining a clean and organized commercial warehouse is crucial to the success of any operation. A clean warehouse not only ensures a safer and more hygienic work environment for employees but also contributes significantly to increased efficiency and productivity.
For businesses in Nashville, Tennessee, seeking top-tier cleaning solutions, Anago Cleaning Systems of Nashville emerges as the ideal partner. With our expertise in commercial cleaning and janitorial services for warehouses, our team offers tailored solutions that cater to the unique needs of different warehouses in the area. Learn more:
The Benefits of Professional Cleaning for Warehouses
Utilizing the numerous warehouse cleaning services from us at Anago of Nashville can provide your warehouse in Nashville, TN several notable benefits and advantages, including:
Enhanced Health and Safety
Commercial warehouses are often bustling with activity, making them susceptible to dust, debris, and potential hazards. Professional commercial cleaning services ensure greater removal of dirt, bacteria, and allergens, creating a cleaner and healthier environment for employees. This leads to reduced health risks, which also leads to fewer sick days and increased employee morale.
A clean and well-organized warehouse enhances workflow efficiency. Professional cleaners from Anago of Nashville utilize cutting-edge equipment and industry-approved techniques to help eliminate clutter. This optimization can help streamline your everyday processes, ultimately improving your warehouse's overall productivity in Nashville.
Neglecting regular cleaning can lead to the accumulation of dirt, grime, and even pests, resulting in potential damage to warehouse infrastructure and inventory. By investing in our professional commercial warehouse cleaning and janitorial services, businesses can help mitigate the risk of costly repairs and replacements, saving money in the long run.
Compliance and Regulation
Commercial warehouses in Nashville, Tennessee often have to adhere to strict industry regulations and safety standards. Commercial cleaning services from Anago Cleaning Systems of Nashville help ensure that your facility remains compliant, reducing the risk of fines and penalties from regulatory bodies.
A clean and well-maintained warehouse not only impresses employees but also leaves a lasting positive impression on clients and visitors. It showcases a commitment to excellence and professionalism, helping to instill trust in business partners and customers alike.
Anago Cleaning Systems: Tailored Cleaning Solutions for Nashville's Warehouses
Understanding that no two warehouses are alike, Anago Cleaning Systems of Nashville takes a customized approach to meet the specific cleaning needs of each facility. Our process begins with a thorough assessment, during which we collaborate closely with warehouse managers to comprehend their unique requirements, challenges, and budget constraints. From there, we can tailor our commercial cleaning and janitorial services to meet your specific needs. Some of the many benefits of this include the following: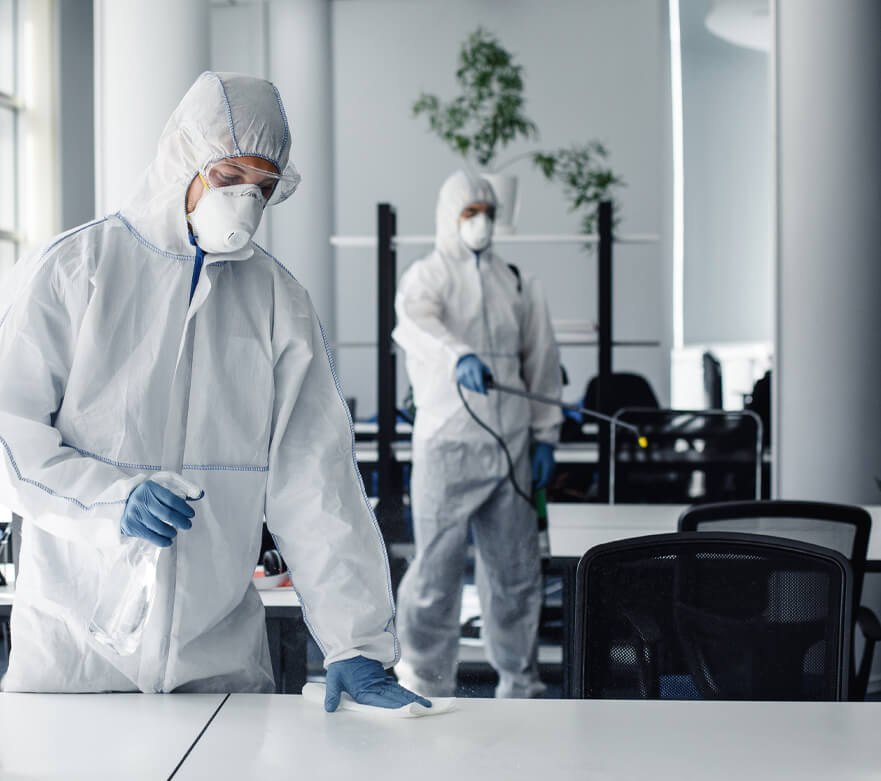 Anago of Nashville understands that different warehouses may operate on varying schedules. To minimize disruptions to daily operations, we offer flexible cleaning schedules that can be tailored to accommodate specific working hours – whether during the day, evening, or weekends.
Trained and Certified Cleaning Crew
Anago Cleaning Systems of Nashville takes pride in its team of highly-trained and experienced cleaning professionals. Our team is equipped with the latest cleaning techniques and utilizes eco-friendly products to ensure both efficiency and sustainability for warehouse cleaning in Nashville, TN.

Comprehensive Cleaning Services
Whether it is a vast distribution center or a specialized storage facility, Anago Cleaning Systems of Nashville has the expertise to handle it all. Our services cover a wide array of tasks, such as:
Floor cleaning
Dusting
Restroom sanitization
Trash removal
Window cleaning
And much more!

Check out our reviews to learn more about what businesses like yours had to say about our incredible team!
My daughter's dad is contracted through Anago and I was referred because he has been with them for years. His business is thriving
They have done a great job for us at Computer Pros! We highly recommend these folks.
Great commercial clean by Anago of Nashville TN. I will be calling them again in the future. Responded to me very quickly and help me get my job cleaned up and looking good!
Learn More By Scheduling a Consultation with Us Today!
Investing in professional warehouse cleaning services from Anago Cleaning Systems of Nashville can yield significant benefits for warehouses in Nashville, Tennessee. Our enthusiastic team stands out as the premier choice for commercial warehouse cleaning, offering tailored solutions to meet the unique needs of each facility. By partnering with us, warehouse managers can ensure a cleaner, safer, and more efficient environment that can help enhance productivity, reduce costs, and leave a positive and lasting impression on clients and employees alike.
Contact us today to learn more about our commercial cleaning and janitorial services for warehouses!