Commercial Cleaning & Janitorial Services in Murfreesboro, TN
At Anago Cleaning Systems of Nashville, our team of experts offers professional commercial cleaning and janitorial services for a variety of businesses in Murfreesboro, TN. Maintaining a clean and pristine work environment is essential for businesses in Murfreesboro, as it directly impacts employee productivity, customer impressions, and overall business success. The significance of a spotless workplace cannot be overlooked, which is why partnering with a reliable and experienced commercial cleaning service like Anago of Nashville can make a world of difference.
In the competitive business landscape of Murfreesboro, creating a positive first impression is crucial for attracting potential clients and retaining existing ones. A clean and well-maintained workspace sends a powerful message about your business's professionalism and attention to detail. With Anago of Nashville's expertise, you can ensure that your business is equipped to make the best first impression possible, leaving visitors and customers impressed and confident in your capabilities.
Professional Commercial Cleaning Services for Businesses of All Kinds in Murfreesboro, TN
It can be a daunting task to find trustworthy commercial cleaning packages in Murfreesboro, Tennessee, especially plans that will not break the bank! Fortunately, at Anago Cleaning Systems of Nashville, we provide highly-rated assistance to countless companies across Tennessee. Businesses just like yours count on our teams for outstanding cleaning services that are reliable, experienced, and affordable. So, whether you own a small showroom, manage a fine Italian restaurant, or run a large company with several locations, our sanitation experts are ready to create a janitorial schedule that meets your company's demands, requirements, and schedule.
In Murfreesboro, TN, we offer a wide spectrum of effective commercial cleaning and janitorial services, including the following:
Removal of dust, debris, and dirt from your locale
Complete carpet and hard surface cleaning
Modern technology and industry-leading concepts provide advanced disinfection for all types of surfaces
Upholstery and fabric cleaning
Sterilization of commonly used items, such as phones, light switches, and door nobs
Additional flooring care for hard surfaces, such as buffing and waxing
Sanitation of common areas like break rooms, kitchens, and washrooms
Window washing
Removal of trash and waste disposal
Boost Employee Morale and Productivity
A clean and organized workplace fosters a positive atmosphere that directly impacts employee morale and productivity. Employees are more likely to feel motivated and engaged when they work in a tidy and hygienic environment. Moreover, a clutter-free workspace allows them to focus on their tasks without distractions, leading to increased efficiency and overall performance. By availing Anago of Nashville's commercial cleaning services, you can create a conducive work environment in Murfreesboro, TN, that helps inspire your workforce to reach their full potential.
Anago Cleaning Systems of Nashville takes environmental responsibility seriously. We are committed to employing eco-friendly cleaning practices that minimize the impact on the environment. From using green cleaning products to adopting sustainable waste management, our team ensures that your business contributes to a healthier planet, which can also resonate positively with environmentally conscious customers.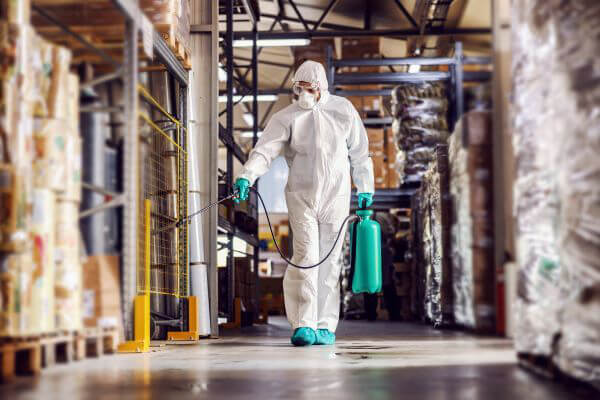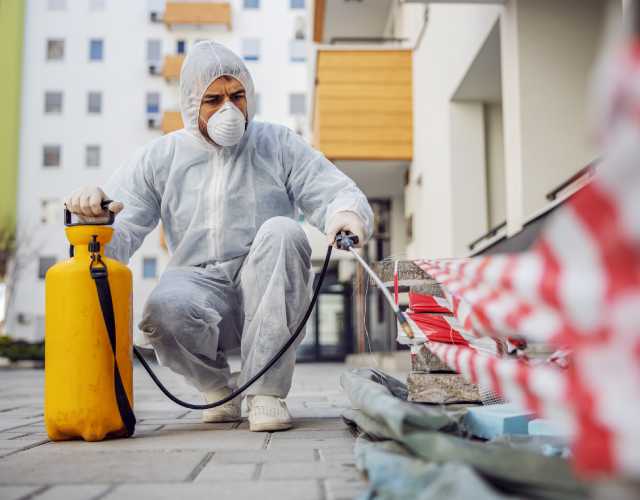 Outsourcing your commercial cleaning needs to Anago of Nashville can be a cost-effective solution for your business. By relying on a professional cleaning service, you can avoid the expenses associated with hiring and training in-house cleaning staff, purchasing cleaning equipment, and maintaining inventory. Furthermore, the expertise of our cleaners ensures that the job is done efficiently, saving time and allowing you to focus on core business activities.
Healthier Work Environment
Maintaining a cleaner and sanitized workplace is more than just aesthetics; it is a matter of health and safety for everyone within the premises. Regular cleaning by our professionals eliminates germs, bacteria, and allergens that could be detrimental to your employees' well-being. With the use of eco-friendly cleaning products and advanced techniques from us at Anago Cleaning Systems of Nashville, you can be assured of a healthier and safer work environment for your team and visitors.
Why Choose Anago of Nashville for Commercial Cleaning & Janitorial Services in Murfreesboro, TN?
Every business is unique, and their cleaning needs may vary accordingly. At Anago Cleaning Systems of Nashville, we understand this aspect and offer tailored cleaning solutions to suit individual requirements. Whether you need office cleaning, retail store cleaning, or healthcare facility disinfection in Murfreesboro, TN, our team of cleaning professionals will design a customized cleaning plan that addresses your specific needs and preferences. From floor-to-ceiling cleaning to specialized services like carpet cleaning, electrostatic disinfection, and more Anago of Nashville has you covered.
Check out our reviews to see what our clients have had to say about choosing our services!
Contact Us Today for More Information on Commercial Cleaning in Murfreesboro, TN!
Commercial cleaning, janitorial services, and more are available in Murfreesboro, TN, from the professionals at Anago Cleaning Systems of Nashville. For businesses in Murfreesboro, partnering with us is a smart decision that can help elevate their operations, enhance their reputation, and improve their overall work environment. With our tailored cleaning solutions, a commitment to eco-friendly practices, and a team of experienced professionals, Anago of Nashville is the go-to choice for reliable commercial cleaning services.
Contact us today to learn more and get a quote for your business!
Anago of Nashville offers ours cleaning services in several areas around the Nashville area. These cities include but are not limited to the following: