Let Anago of Nashville Take Care of the Clean-Up of Your Company's Holiday Party or Corporate Event in Nashville, TN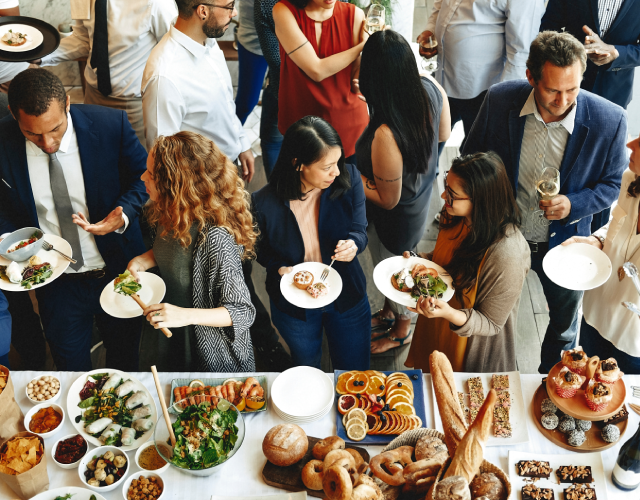 At Anago Cleaning Systems of Nashville, our team provides a variety of commercial cleaning services to businesses throughout Nashville, TN, including corporate event clean-up and holiday party clean-up. For many businesses, the annual holiday party or corporate event is one of the most anticipated and even beloved events of the year. However, the clean-up after such an event can often be a nightmare. Thankfully, at Anago of Nashville, our team can eliminate the headaches and hassles of cleaning up after your company's holiday party, employee appreciation party, customer appreciation party, or corporate event. Schedule our party or event clean-up service, and our team of cleaning experts will restore your commercial space to a pristine state that is ready for all kinds of work and productivity!
More Than Just Taking Out the Trash
We employ a team of cleaning professionals at Anago Cleaning Systems of Nashville. As such, our team does more than just gather up used cups and napkins and throw them out. We provide in-depth cleaning services to help ensure your company is fully cleaned and ready for work after a party or event. Our commercial cleaning services after a company party or event include: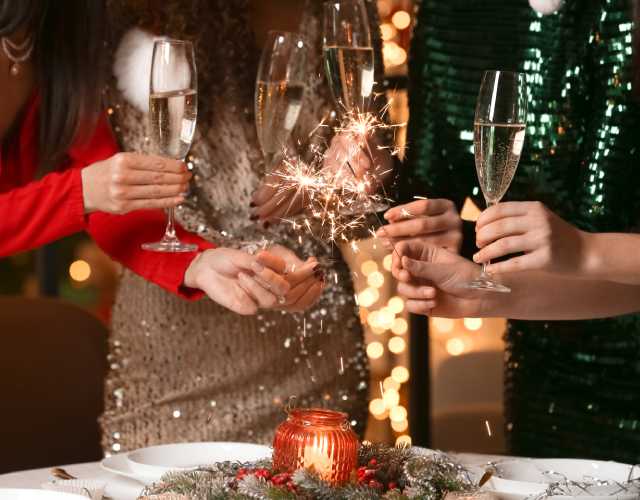 Detail Cleaning
As a professional cleaning service, our team provides thorough cleanings to our clients, especially after holiday parties and corporate events. In doing so, we can radically improve a space, so that even the smallest details are cleaner than they were before our arrival. This includes cleaning visible and not-so-visible messes. It also includes cleaning high touch point surfaces, such as door handles, elevator buttons, phones, and more. As a result, your company's space will be pristine and ready for future success.
Disinfection
Taking out the trash and wiping down surfaces are only the beginning of our party and event cleaning services. At Anago of Nashville, we also provide our commercial clients with highly effective disinfection services upon request. We utilize electrostatic disinfection sprayers that not only kill over 99% of bacteria and viruses but also apply a non-toxic coating that helps keep microbes from returning to surfaces for up to 48 hours after application. As a result, our team can help keep your space cleaner and healthier.
Benefits of Our Professional Party or Event Clean-Up Service
Utilizing our professional commercial cleaning services provides businesses in Nashville, TN and its surrounding areas with several benefits, especially after the annual holiday party, employee appreciation event, or customer outreach event. Some of the many benefits include:
Professionally & thoroughly cleaned workspace
The ability to return to a pristine working environment
Fewer worries before and during the party
A healthier environment for your guests & employees
High touch points that are less likely to harbor germs
Eliminate the worries of event or party clean-up by hiring the team from Anago Cleaning Systems of Nashville. In doing so, you can spend your time planning and enjoying the event with your co-workers!
Why Choose Anago for Commercial Cleaning in Nashville, TN?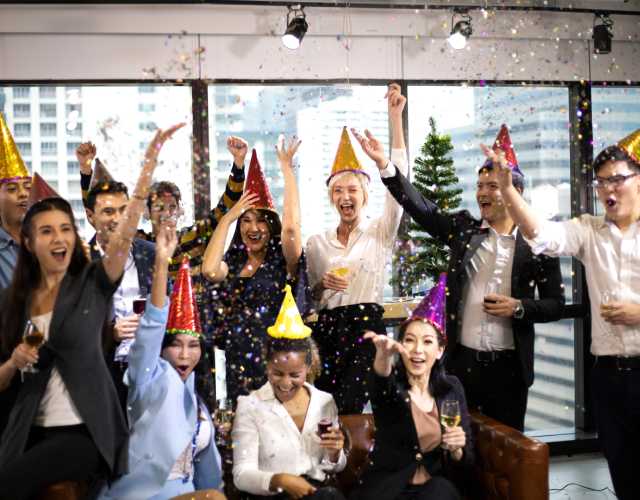 At Anago of Nashville, we are a world-class commercial cleaning company that is highly reviewed. We provide extremely detailed cleaning and disinfection services to businesses throughout Nashville, Tennessee. Our team works with all kinds of companies and spaces, including offices, healthcare facilities, places of worship, retail stores, industrial facilities, auto dealerships, hotels, and more. We have what it takes to provide the party or event clean-up that you need for your Nashville business.
Schedule Event or Party Clean-Up With Us Today!
Holiday party clean-up, corporate event clean-up, and other commercial cleaning services are available to businesses in Nashville, Tennessee from the team at Anago Cleaning Systems of Nashville. Our professionals will take care of all the clean-up, so you can focus on having a great time instead! Contact us today to schedule an event or party clean-up!