What Our Janitorial Cleaning Services In Nashville Include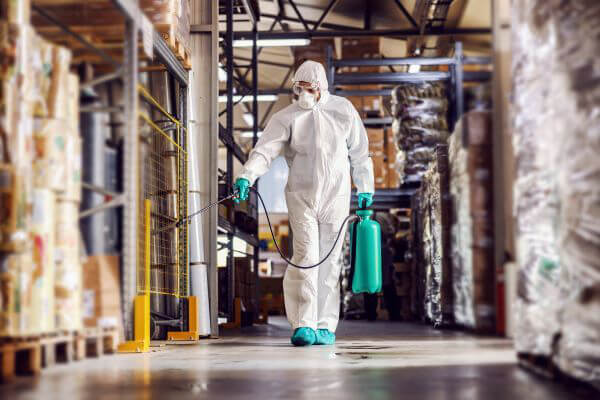 Cleanliness counts! The fact is, if you can't keep your establishment in a good condition, few customers will be interested in doing business with you. And you only have one chance to make a positive first impression.
If a customer walks into your business and sees trash cans filled to the brim, or they walk into the bathroom and see it looking moldy and unclean, they are unlikely to come back. Obviously, this will have a negative impact on your bottom line.
Besides a dirty workplace driving away customers, it also reduces employee productivity and morale. If a worker goes into your break room, opens the microwave, and sees week-old pasta sauce stuck to the bottom of it, they are going to think, "If my employer doesn't care, then why should I?"  
In addition to reducing employee satisfaction, a dirty workplace leads to more people getting sick. If too much dust is in the air, this can lead to reduced air quality, runny noses, itchy eyes, and allergies. Unclean bathrooms can transmit things such as stomach viruses, flu, staph infections, strep throat, and more.
At Anago, we are professionals that are experienced in keeping businesses just like yours clean. This means more customers, more word-of-mouth referrals, more money, and more employees who are satisfied and productive at work.
What Janitorial Services & Commercial Cleaning Services We Offer
At Anago, we have experience providing commercial cleaning services to businesses of all types; from banks, to offices, to churches, we clean a huge variety of commercial facilities.
Commercial Carpet & Floor Cleaning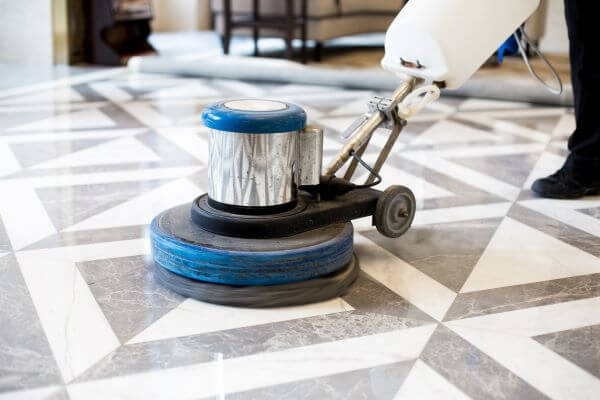 We are extremely skilled when it comes to cleaning carpets and floors, as we know these things are what customers tend to see first. For carpets, we deep vacuum to remove dirt and stains, as well as to help them maintain their color and plushness. In addition, we provide shampoo cleaning with expedited drying to further help carpets maintain their original look and texture.
When it comes to floors, whether the floor is marble, tile, vinyl, or carpet, we can handle it. For marble and tile floors, we thoroughly sweep and dry mop them to get rid of dirt and dust. We also vacuum to remove additional grime and debris. For carpet tiles, we provide shampooing and steam cleaning, which effectively removes stains and grime.
Additionally pertaining to floors, we at Anago have deep knowledge when it comes to floor stripping and waxing. On top of stripping and waxing your floor, we also buff it to polish it and make it sparkle like it's brand new.
Sanitization
Keeping your workplace sanitized is more important now than ever, especially with the novel coronavirus known as COVID-19 causing a worldwide pandemic. At Anago, we have vast experience in sanitizing areas of frequent contact. Things we frequently sanitize include doorknobs, chairs, elevator buttons, handrails, counters, ATMs, vending machines, light switches, toilets, desks, and much more. By frequently sanitizing these common points of contact, we help to prevent sickness from taking hold where you work.
Disinfection Services
The place you work can become a breeding ground for bacteria, fungus, and viruses such as COVID-19. With Anago, you can rest easy knowing that we use the latest tools and methods to disinfect your workplace. Through regularly disinfecting places that commonly spread germs, such as bathroom faucets and flush handles, telephones, doorknobs, and more, we help take stress off your mind and stay on top of pathogens like Coronavirus.
Electrostatic Disinfection Services
To get a complete and comprehensive disinfection of your workplace, electrostatic disinfection is the way to go. Electrostatic disinfection is a service we provide that destroys 99.9% of bacteria and viruses on any surface. This is done by highly trained members of our team utilizing EPA certified disinfectant with an electrostatic sprayer. What makes our electrostatic disinfection service so effective is that it has little difficulty reaching hard to clean surfaces and areas that otherwise would not be thoroughly cleaned. Our electrostatic spray is able to reach, fully coat, and disinfect any surface.
Dusting
Dusting is arguably the most neglected cleaning activity of all, but this doesn't detract from its importance. At Anago, we take the headache of dusting off your mind, as we know the products and methods to use. By us regularly dusting, we will not only help improve the look of your workspace, but also the air quality. In addition, dusting can protect your investment in electronic equipment such as printers, where gathered dust can cause overheating, jamming, and breakdown.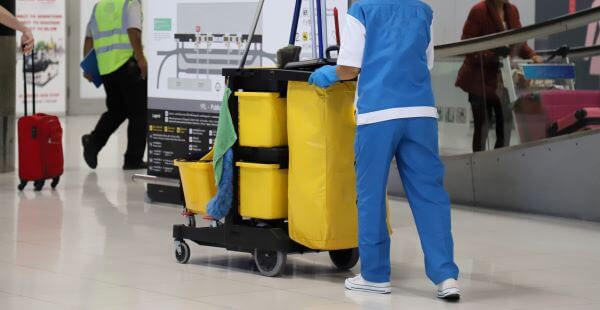 The Process Of Working With Us
Working with us is a simple process. First, we schedule a convenient time for a consultant to meet with you at your work location. Upon visiting and evaluating it, you will receive a no-obligation quote. Going forward from there, we customize our cleaning schedule to fit your time, budget, and needs.
Why Anago Is The Best Choice For Janitorial Cleaning Services
At Anago, we have a 98.5% client retention rate, which speaks for itself in terms of our professionalism and expertise. We value everyone we work with, build a customized cleaning plan for them, and stay in constant communication to ensure their needs are being met. Finally, Anago is bonded and insured so you have complete peace of mind working with us. We look forward to working with you.