Prepare For Employees To Come Back To The Nashville, TN Office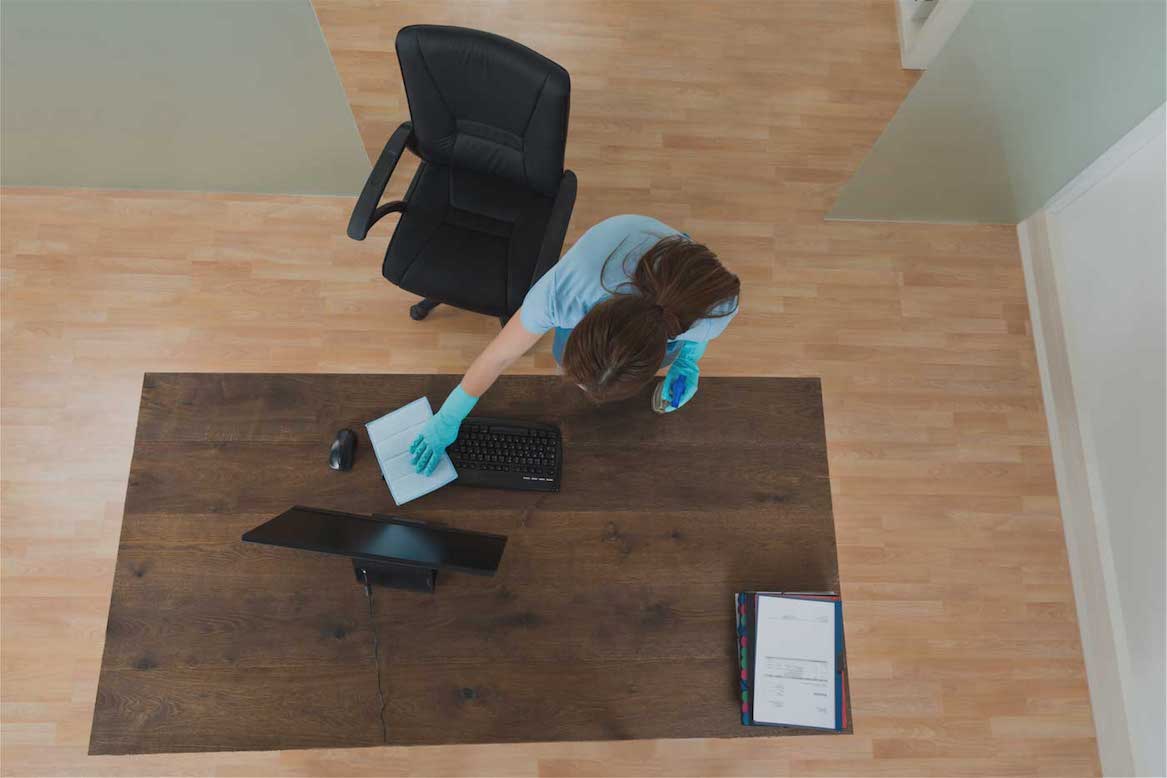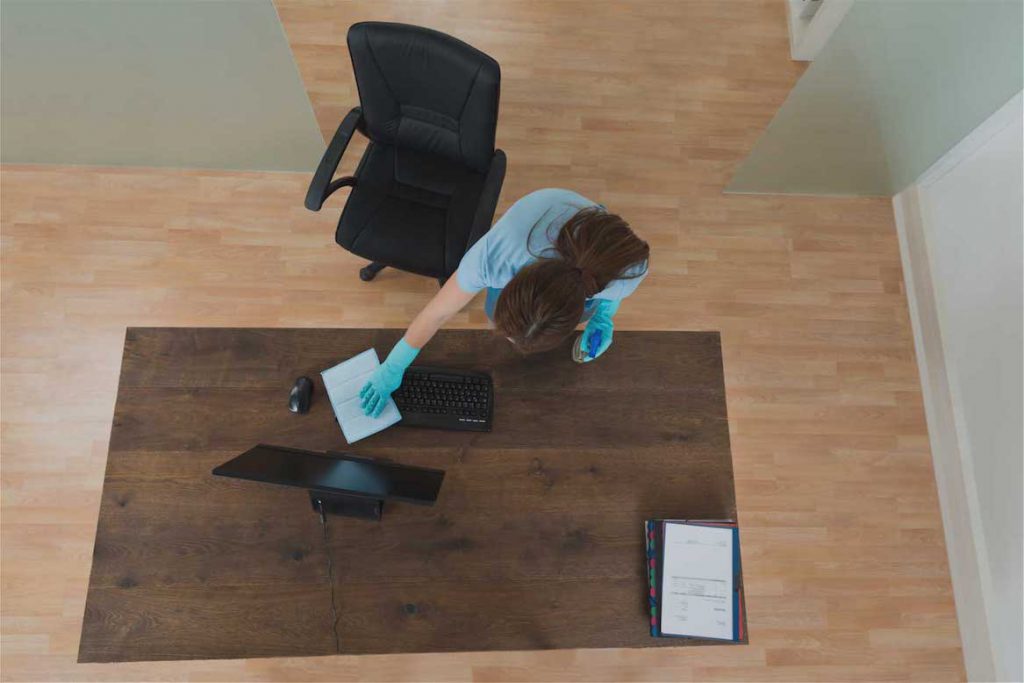 Many offices here in Nashville, Tennessee and the surrounding area opted to have employee's work from home as we all weathered through the COVID-19 pandemic. For over a year now this has been one of the many hassles associated with this past year but now, it looks like light can finally be seen at the end of the tunnel. As restrictions are starting to be lifted, businesses in all industries are opening up once again as things slowly return to pre-pandemic ways.
With things slowly returning to normal, it's important to establish an effective commercial cleaning strategy at work. Not only is this important to keep COVID-19 and other illnesses at bay, but it is also important to inspire confidence in workers and any clients coming into your business establishment.
Establishing An Effective Cleaning Strategy At Work
Performing A Deep Clean Before Employees Return
Before your employees even return to work, it's a great idea to get a deep cleaning done to be certain that various germs and things like COVID-19 that may be lingering around are eliminated. At Anago, we can provide deep cleaning services to completely get rid of 99.9% of bacteria and viruses from all surfaces. We not only combat germs through our regular cleaning services, but also through electrostatic disinfection. By providing this at your place of work before employees return, all surfaces—including the hard to reach ones—will be disinfected. Later in this article, we will explain exactly how electrostatic disinfection works.
Performing Recurring Deep Cleanings To Be Proactive & Safe
After a deep cleaning is done, it's important to stay on top of things and make sure both employees and clients feel safe. The last thing you want to do is to get complacent and experience any type of illness in your workplace. After all, we're all familiar with how easily COVID-19 spreads via respiratory droplets from actions such as talking, singing, coughing, and sneezing.
And COVID-19 isn't the only thing that can spread from people touching infected surfaces and then touching their eyes or mouth. In work environments, viruses and bacteria spread from cross-contamination all the time. An example of cross-contamination is where someone spreads germs from things such as a bathroom fixture to a doorknob in a common workspace, where everyone can potentially be exposed. If a thorough and effective cleaning routine isn't followed at work, it is only a matter of time before cross-contamination spreads, causing sick days and lost productivity.
Having A Cleaning Strategy Will Create Confidence In Workers & Clients
When employees are aware that you are effectively implementing a cleaning strategy, they will feel more safe, confident, and comfortable coming into work. In these uncertain times, you'll be showing initiative and leadership by showing that you care about their health and wellbeing, beyond just the workplace. This display will also raise worker morale, as they will see that you are genuinely concerned for them. Additionally, clients will also feel less anxious stopping by your workplace to do business with you, when they are assured of your effective cleaning procedures.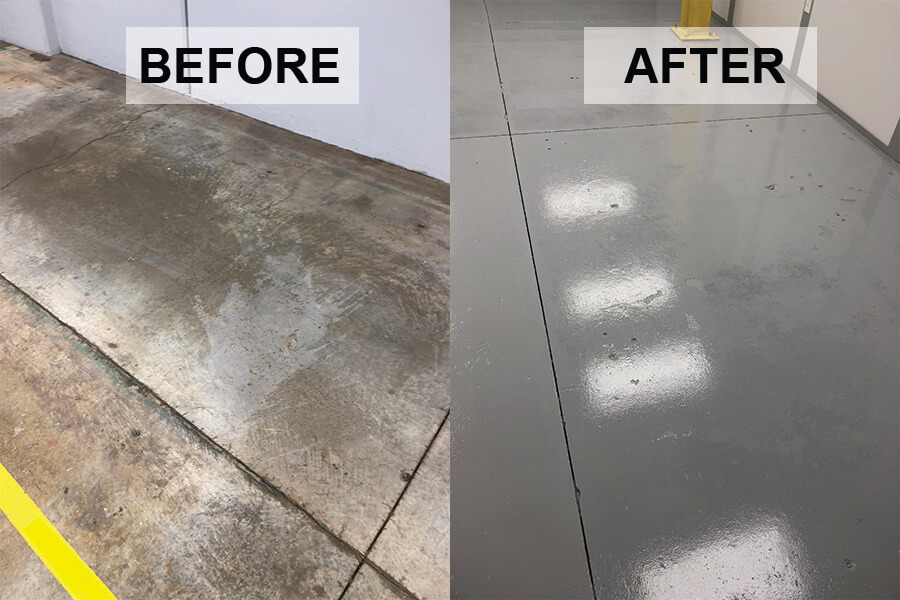 Cleaning Services We Provide You With At Anago
Here at Anago, we work on cleaning projects of all scopes and sizes with businesses in all industries here in and around Nashville, TN. From hospitals, to schools, to large warehouses, to common businesses, to uncommon businesses, and everything in between – we've provided thorough cleaning and disinfectant services.
Some of the cleaning services we can provide you with include the following:
Deep Cleaning
A deep cleaning from us involves something we mentioned earlier in this article called electrostatic disinfection. This disinfectant method gets to even the hardest to reach surfaces and kills 99.9% of bacteria and viruses. Because most surfaces are negatively charged, this method works by positively charging disinfectant and spraying it. Upon doing this, the positively charged disinfectant is drawn to the negatively charged surface and cleanses it.
Daily Cleaning
We provide daily cleanings at business establishments for anyone who wants to stay on top of things. With daily cleanings, we will constantly tackle the mundane daily cleanings along with any hotspots that commonly spread sickness, such as computer keyboards, copiers, toilet flush handles, light switches, elevator buttons, and more. By regularly cleaning and disinfecting hotspots, illnesses from things such as cross-contamination are much less likely to occur.
Focused/Targeted Cleaning
Targeted cleanings can be done on areas that get especially dirty and are frequently used. This can be great for places such as bathrooms and certain areas in both warehouses and restaurants. We will make especially sure that these areas receive special attention.
Customized Cleaning Solutions
We recognize that each business is different and don't fall into a one size fit's all cleaning solution, some requiring specialized attention or even herculean cleaning efforts to get the job done properly.. At Anago, we work according to your schedule and exact needs in order to put together the best cleaning plan possible to accommodate your facility or office.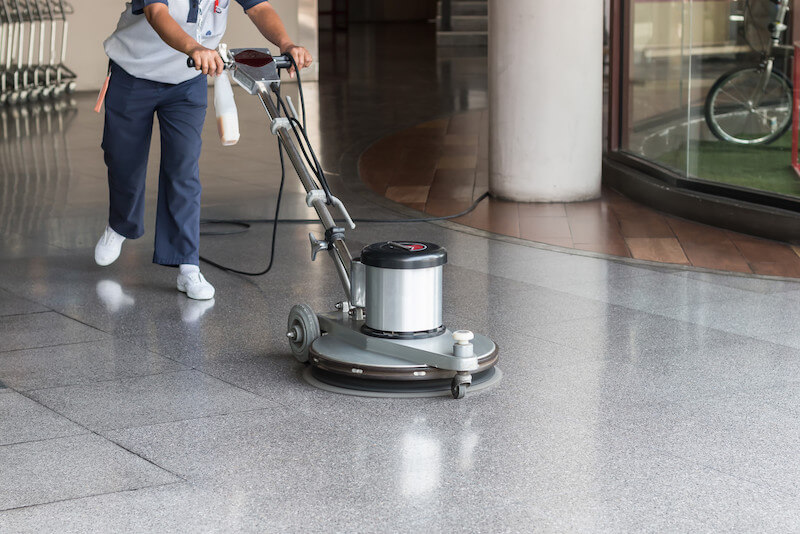 Why Choose Anago For Your Business Cleaning Needs
Here at Anago of Nashville, we've been providing commercial cleaning services for over 15 years. We are not only very thorough in what we do, but we are passionate about it as well. We've worked with businesses both small and large in cleaning projects of all sizes and scopes. All of our cleaning and disinfecting solutions we use also satisfies all CDC and EPA standards. We will work with you to create a customized plan and guarantee your satisfaction.
To get started on your very own customized commercial cleaning strategy, contact us now and a friendly staff member of ours will help you.