Green Cleaning in Nashville, TN
We all inherently want to be excellent stewards of the environment, Anago Cleaning Services is proud to offer our specialty service in green cleaning and environmentally-friendly techniques. Many people believe that deep, quality cleaning requires hazardous chemicals, but that's not true. 
Technology has advanced so that natural chemicals from plants and other sources replace the hazardous chemicals of the past, as they've been found to cause various issues, from leakage into the local environment to skin rashes.
We're committed to providing the best commercial cleaning services possible and doing it in a way that benefits the environment. Learn more about our cleaning services and our commitment to the environment, contact us today for more information.
Healthcare Cleaning in Nashville and Beyond
We specialize in cleaning healthcare facilities such as hospitals and doctor's offices. We understand the importance of disinfection to help combat issues for people with weakened immune systems. 
Every healthcare environment is different, so we customize our services to your needs. Anago Cleaning Solutions cleans as deep as you need and as often as needed. Since we use green cleaning solutions, you don't have to worry about harsh chemicals impacting your staff or patients. 
We handle everything from lobbies with sparkling floors to exam rooms disinfected and looking amazing. There's a reason why people in Nashville and beyond choose Anago Cleaning Services.
Green Commercial Cleaning Services
Businesses need to make a great first impression for customers, so commercial cleaning services are vital to getting new customers and keeping them. When a customer asks if you care about the environment, you can proudly say that our cleaning crew uses environmentally friendly cleaning products and methods.
People have sensitivities to different chemicals, but our green cleaning techniques decrease that chance. We use commercial-grade techniques and industrial equipment to make your office spotless. Choose a clean and environmentally friendly cleaning company for your business. Your office and employees deserve the best, so contact Anago Cleaning Services today to clean your office or commercial building.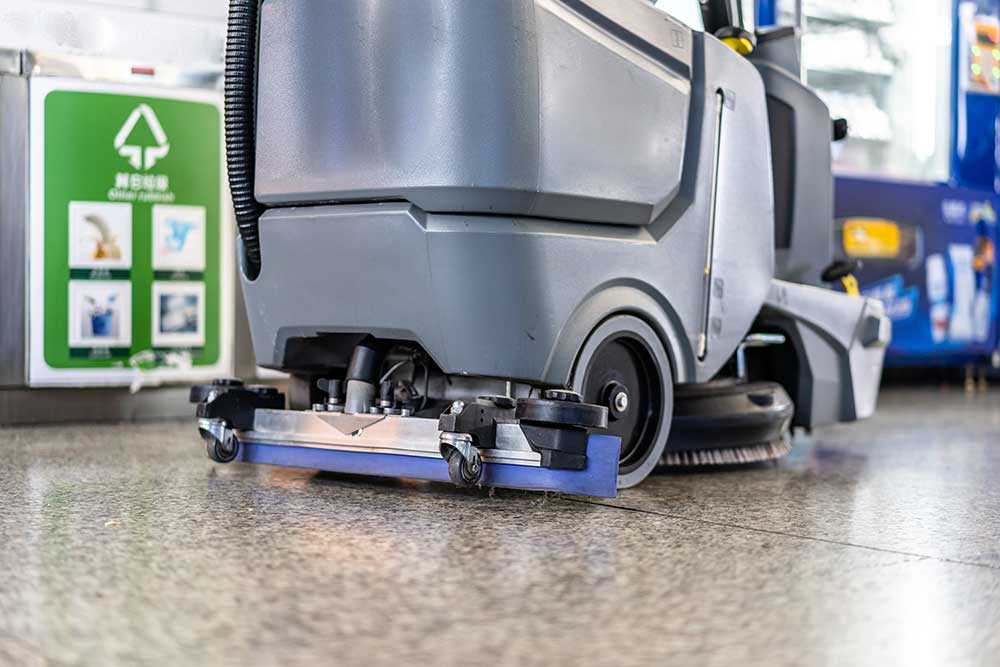 Industrial Cleaning with Green Products
We're experts at providing the best cleaning service to industrial, manufacturing, and construction areas in the industry. We're insured and bonded because we understand the importance of safety.
Our services keep debris out of aisles and construction areas to reduce the chance of injury. We sanitize environments to keep your employees safe from bacterial and other infections. We use the most environmentally friendly, non-toxic cleaning products available.
The environment is fragile, and we make sure we leave it better than when we arrive. All it takes is one issue to destroy an ecosystem, so we take environmental stewardship seriously, and we know you do too. We will work together to create the perfect green cleaning plan for your business. Our friendly team of experts are ready to answer any questions you may have and help you to get started on your best cleaning strategy.
Our Secret Weapon: Electrostatic Disinfection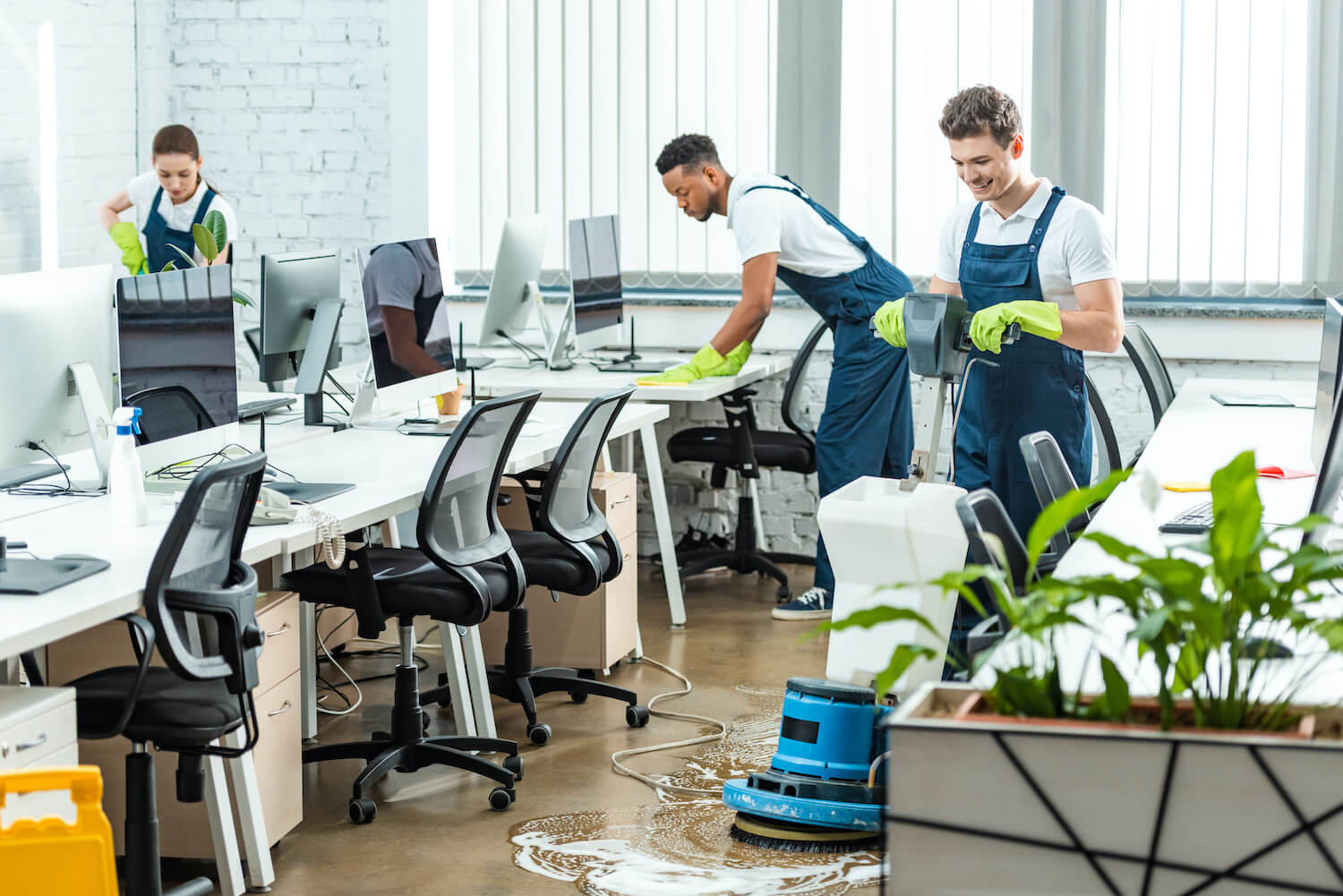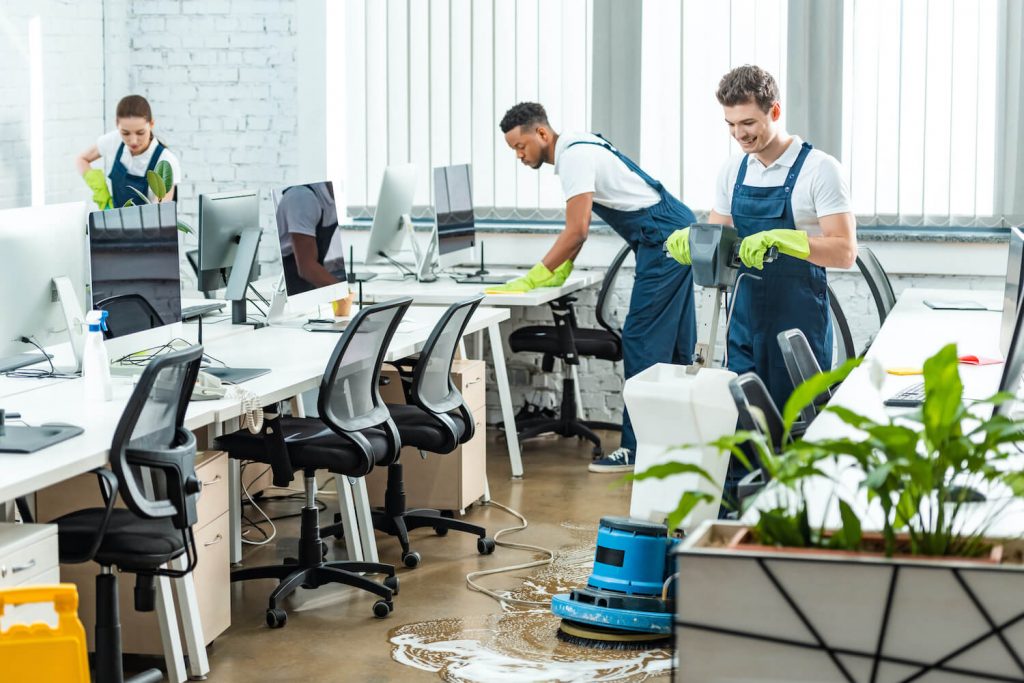 When your healthcare office, school, or retail business needs the best disinfecting solution, our electrostatic disinfection is the choice for you.
We use an electrostatic applicator that creates a negative charge on the disinfecting solution. The ions repel each other, keeping the same distance apart and attracting to the applied surface. As a result, they evenly and completely coat surfaces to provide the best disinfection possible. 
How is this environmentally friendly? Since the disinfectant is spread evenly and coats completely, we use less of it than other companies. We maximize the coverage with the least amount of disinfectant. It provides not only the best disinfecting possible but also reduces the chemicals used.
Choose Anago Cleaning Services for Your Green Cleaning
Anago Cleaning Services has years of experience providing the best cleaning services to Nashville and surrounding cities. In addition to thorough cleaning services, we use green cleaning techniques to keep the environment safe.
How you present your business is essential to your customers and employees. Our non-toxic cleaning supplies are safe and do a fantastic job cleaning and disinfecting your surfaces. If you want to learn more about Anago and what we have to offer, then please contact us today.
It all starts with a conversation
Let's talk about what Anago can do for your business. We're happy to answer any questions you may have and help guide you through the process of partnering with our professional service.