Disinfection Services in Clarksville, TN
Anago Cleaning Systems has become a renowned provider of top-rated commercial disinfection services in Clarksville, TN. With a population of slightly over 165,000, Clarksville is a vibrant town that hosts the prominent Fort Campbell military base.
Like every other town in Northern Tennessee, Clarksville is working hard to fully reopen after the Covid-19 lockdowns. To reopen, office buildings, manufacturing facilities, bars, restaurants, schools, movie theaters, skating rinks, parks, and malls need to demonstrate strict hygiene standards to win the confidence of their pre-pandemic customers. The answer is Anago Nashville's commercial disinfection services.

Anago Nashville can help you design a comprehensive and cost-effective master cleaning and disinfecting program that will professionally eradicate bacterial and viral contaminants from your commonly used surfaces. If you want to enjoy peace of mind and rest assured that your employees and customers are adequately protected from viral and bacterial threats, Anago Nashville is here to assist you.
With our regularly scheduled commercial cleaning and disinfection program from Anago Nashville, your office, workplace, or facility will progressively rid itself of bacteria, contaminants, and allergies. Over the course of 30 years, we have earned an enviable reputation as one of the leading commercial cleaners in Nashville, Tennessee, and beyond.
Businesses Need Disinfection Services
Disinfection services have become crucial for organizations seeking to reopen following the Covid-19 outbreak. This is important because, according to recent studies, a cleaner atmosphere promotes employee focus, personal effort and boosts productivity. Additionally, employees take fewer sick days resulting in higher overall economic output for the company.
Anago Cleaning Services is a committed provider of commercial sanitizing and disinfection services for office buildings and other facilities. Our service focuses on reducing the spread of germs, contaminants, and bacteria that typically inhabit commonly used surfaces and other hot spots. These include the following areas: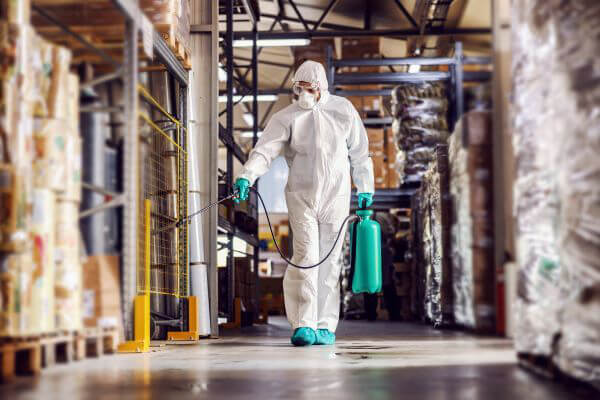 Doorknobs and manual swing-doors
Switches for lights and electrical outlets
Bathroom faucets and toilet flush levers
Telephones and Switchboards
Computers and their accessories (keyboards, mice, and other peripherals)
Handheld POS and Inventory Control Devices
Cabinets in break rooms, appliance handles, and buttons
Storage lockers
Buttons and dispensers for vending machines
Handles for coffee pots and cappuccino machines
Copiers and scanners
Buttons for elevators
Shared desks
Group workspaces and more
At Anago Nashville, we leverage the power of modern technology to provide superior disinfection services. For instance, we rely heavily on electrostatic sprayers, which enable us to disinfect all hard-to-reach areas of your facility. Our techniques are so effective that we can confidently eradicate over 99.99% of all bacteria, viruses, and other contaminants from practically every surface we work on.
Let Us Help You Design a Custom Disinfection Plan
We realize that not every business is set up the same. Each has its own diverse cleaning needs, which is why we take time to understand each client's business model to craft the perfect disinfection program that fits their unique needs. We offer a customized approach to cleaning and disinfecting that takes into account the size of your company, its business hours, the configuration of the spaces, and your economic constraints. We then leverage both state-of-the-art equipment and three decades of hands-on experience to provide you with unmatched value.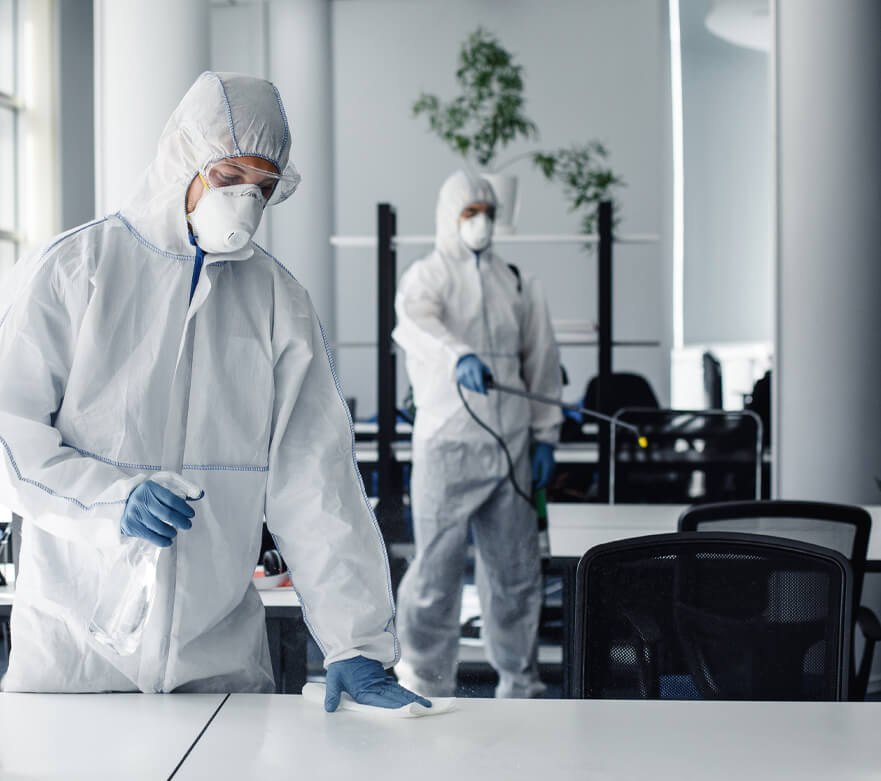 Contact Us to Schedule a No-Obligation Consultation
Anago Nashville can assist you with your business cleaning and disinfecting services in Clarksville, TN. Whether you operate an office building, service call center, support desk, warehouse, production assembly, or industrial yard, our customized disinfecting program lets you select the frequency we clean and the specific industrial cleaning services we perform.
As an insured and bonded business, we are 100% committed to providing excellent customer service and support by ensuring your organization's high traffic areas are disinfected against bacteria and virus. If you're ready to start, contact us today to schedule an appointment.
It all starts with a conversation
Let's talk about what Anago can do for your business. We're happy to answer any questions you may have and help guide you through the process of partnering with our professional service.